Clean, crisp, and designed to delight. Specifically created for restaurants & cafés, we think you will find more than one use for this theme.
Eatery includes a full menu system, 5 premium color settings, and just the right amount of customization options to make your business look sharp with little effort.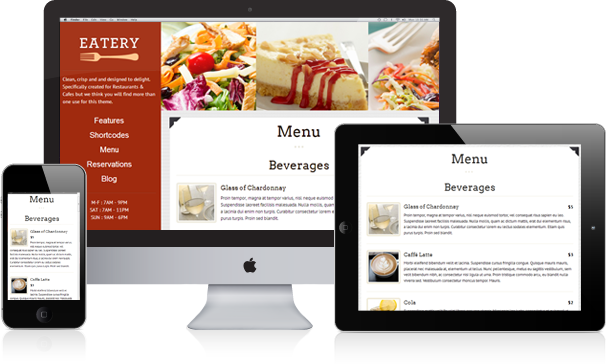 Responsive Layout
Look sharp on desktop, tablet and smartphone. A highly requested feature for restuarants, cafes and any business looking for a repsonive design.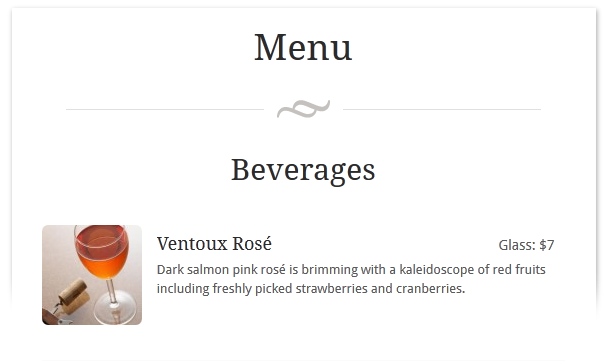 A Flexible Food Menu
We've created a custom post type for all your food items. You can group them and display them anywhere on your site using the [foodmenu] shortcode.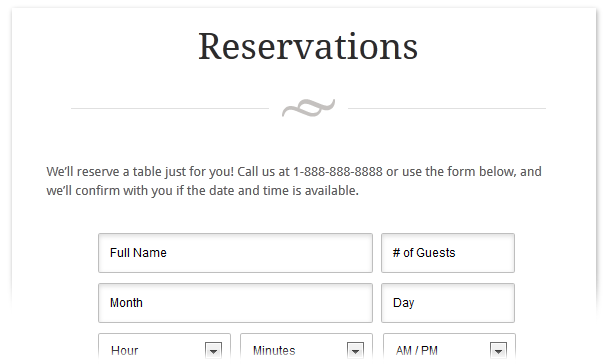 Reservation Form
Take reservations through our built in reservation form page template.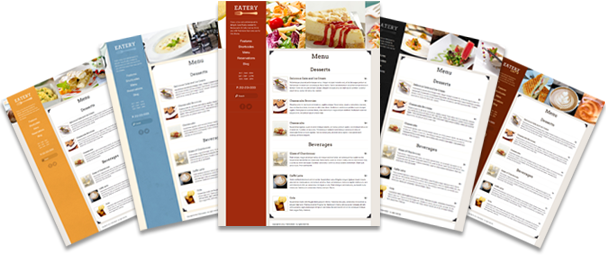 5 Color Theme Designs
Included in this theme are 6 theme color combinations. You can easy choose your favourite or use our colors as a starting point to create your own.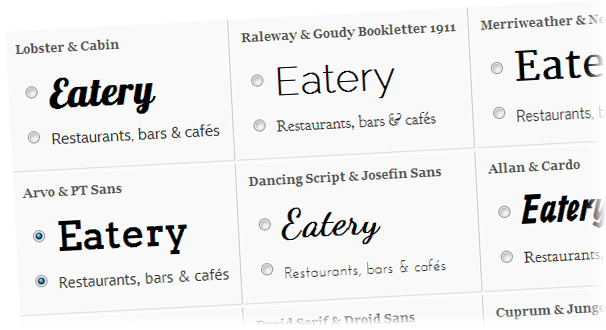 9 Handpicked Google Font Combinations
Choose any of the 9 Google Fonts with complimenting paragraph text. Mix and match for the perfect fit.
Custom Colors Made Simple
Using only 6 color choices you can create a beautiful custom color combination. We've made it easy for you to select and use custom colors.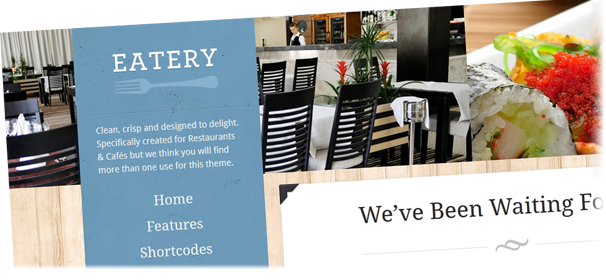 Unique custom header background image
Add up to 8 photos to use as your site background or choose 1 panoramic.
Custom background and sidebar textures
Use anyone of our 6 custom background tiles or easily upload your own.

Social Media Icon Pack
+ Custom Heading & Paragraph Sizes + Enable / Disable Responsive Design + More