Fullpane is a theme inspired by the famous Themify Parallax theme, the iPhone 5C, and the JOBS movie site. Every pixel is hand-coded to perfection using the latest and greatest code in the world of CSS3, JavaScript, and HTML5. Fullpane includes many different layout options, custom post types, and animations effects, and is a multi-purpose theme that allows you to create colourful and stunning websites for personal blogs, agency websites, and photographers or videographers showcasing their portfolio. Check out the Features page to see Fullpane in action!
Responsive & Retina Ready
Fullpane is built to work on all modern browsers, across all devices, whether it's desktop, tablet, or mobile. Fullpane is even Retina ready, meaning your images will remain sharp on iPhones, iPads, and high-resolution Android devices.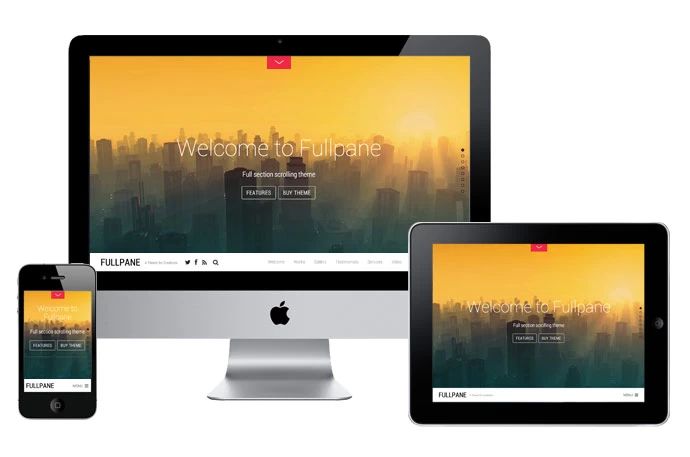 Drag & Drop Builder
Fullpane includes the drag & drop Themify Builder, allowing you to build and edit page layouts by dragging and dropping modules on the page itself, without having to worry about code.
Single or Multiple Pages
Fullpane can be used as a single-page website with full sections scrolling, or as a website with multiple pages and page layouts.
Full Section Scrolling
Fullpane includes full section scrolling functionality, allowing you to display any sort of content, be it text, call to action text, videos, images, maps; into fully-customizable sections. Express your style by changing the font, colours, and backgrounds for each and every section!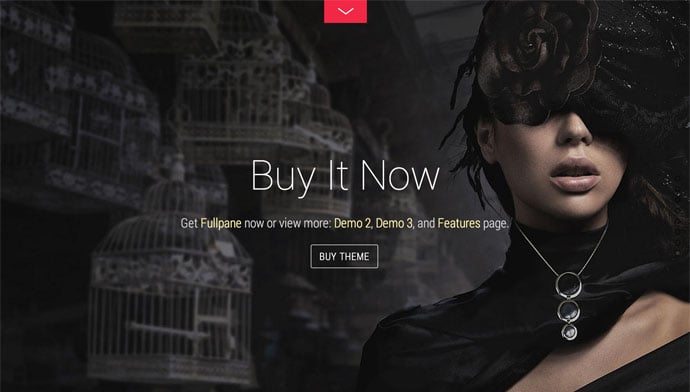 Full Section Gallery
Galleries can be displayed quite easily in the full sections of Fullpane, and created using the WordPress Media Gallery or Gallery custom post type. Galleries in Fullpane have autoplay and timer functions, and larger images can be best fit in the viewing container, or transformed into a full cover image.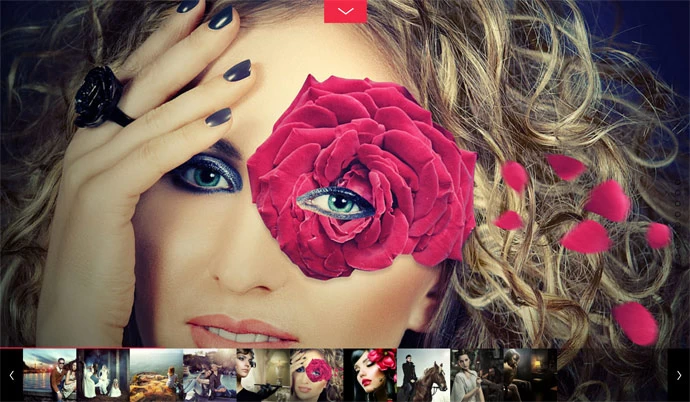 Portfolio Post Type
Showcasing your work with Fullpane is easy: use a featured image or an image slider, and the details for your portfolio work open in lightbox with a zoom-in animation. Portfolio layout options include the slider, 4-column, 3-column, and 2-column layouts. Check out the Portfolio demo to see it in action!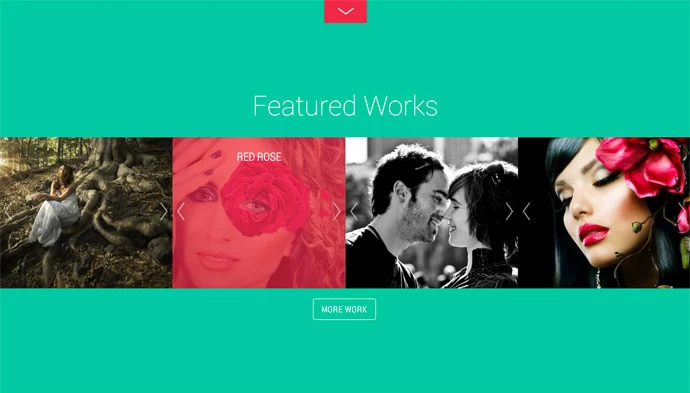 Testimonial Post Type
Show off your hard work by presenting your client testimonials with Fullpane: use a beautiful slider with a thumbnail to put a face to a name, or the bubble text styles. Check out the Testimonial demo to see both styles!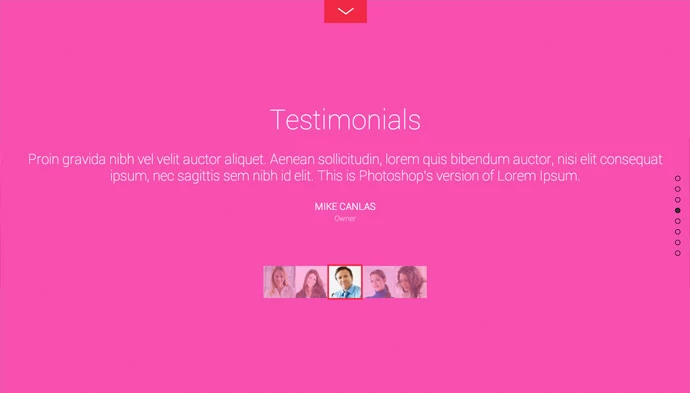 Team Post Type
Get your team in the spotlight with Fullpane's Team Post type. Team posts allow each of your team members to connect their social media accounts to their profiles, as well as animated bars to highlight their skillsets. Team layouts include sliders, 4-column, 3-column, and 2-column layouts, which can be seen in the Portfolio demo.
Highlight Post Type
Fullpane comes with the Highlight Post type, which is used to show off product features or services of your company. It comes with animated circles, which can be set to any colour, to really spice up the presentation of your features or services.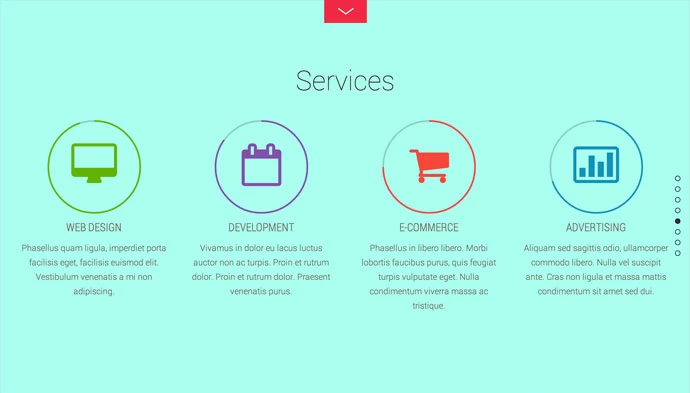 Animated Bars
Fullpane allows you to include animated bars anywhere in your website, using any colour, any width, and any text label of your choosing. Provide extra pizazz and spice to your pages and blog posts by incorporating animated bars to present and visualize the data.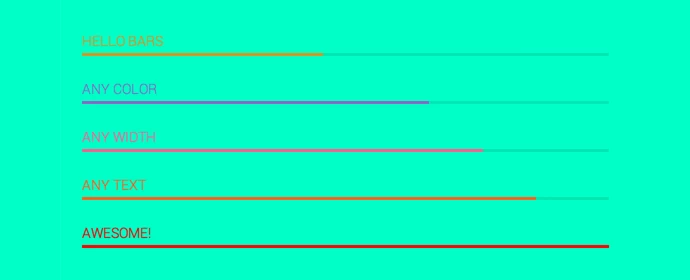 Blog Layouts
As is standard with Themify themes, Fullpane includes various blog list-post and grid view layouts, which you can see in our Blog demo!

Fly-in Animation
Content in Fullpane can be set to fly in as you scroll, or set to fade in instead. Whatever choice you make, it's up to you to personalize and decide!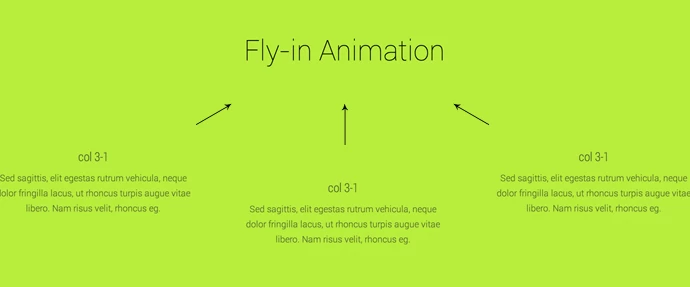 Custom Menus
Custom menus in Fullpane can be set on a per page basis, with auto menu highlighting for section pages.