Daily – A Beautiful WordPress Blog & Photo theme – Responsive for Mobile & Tablet.
iPhone 5 tested, WordPress 3.4.1 & 3.4.2 ready
If you purchase, thank you and don't forget to rate the theme 
So, what's Daily about?
We love photography, this theme is about showcasing that. We think bloggers with an interest in photography or photographers with an interest in blogging will love this theme.
The really cool thing about this theme is that it comes in 3 flavours, you can snapshot your photos in an instagram style square with DailyPhoto or choose from our DailyClassic or DailyWide layouts if you want something that showcases the detail of your work more. Don't let that stop you from using Daily for whatever you like though. It has been created so that all post types fit nicely within the design so if you are more of a classic blogger, with the focus being on the written word, then this theme is also for you! It works well as a portfolio too.
Worried about short titles on DailyPhoto?
You've got an existing blog, with super long titles? Don't worry, you can use the "Short title" custom meta box on all or some of your posts to make sure it fits the style of DailyPhoto, but retain your longer blog title within the blog post page.
3 Design Variations in One
Choose from Photo/Square, Classic and Wide or a combination of all 3.
All post formats supported
Aside, audio, video, gallery, image, status, chat, link, quote, standard – we support them all in this theme.
Unlimited Color Options
You can control colours for the entire theme using our easy to use options panel.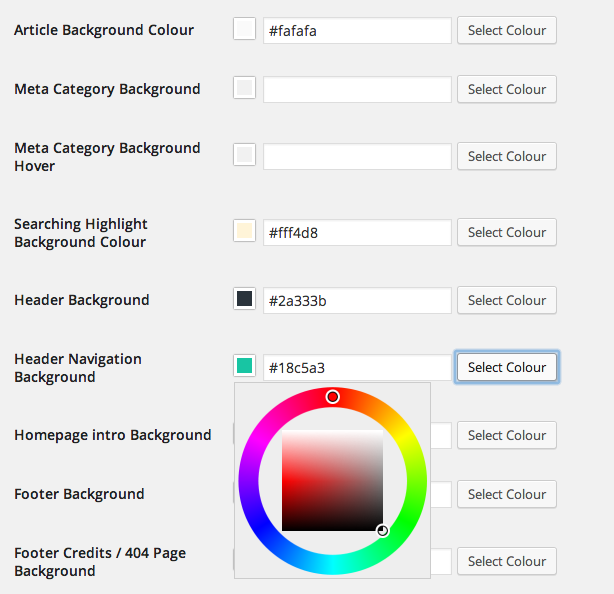 More fonts than you can shake a stick at
Google fonts, Typekit fonts, Adobe Edge fonts, standard fonts – these are all built in and easy to setup, just follow the inline help.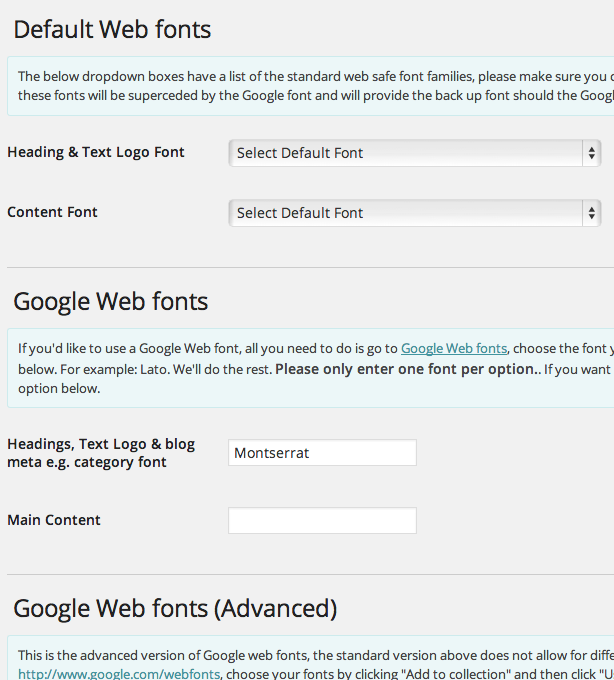 You can even change the road colour on your Google Map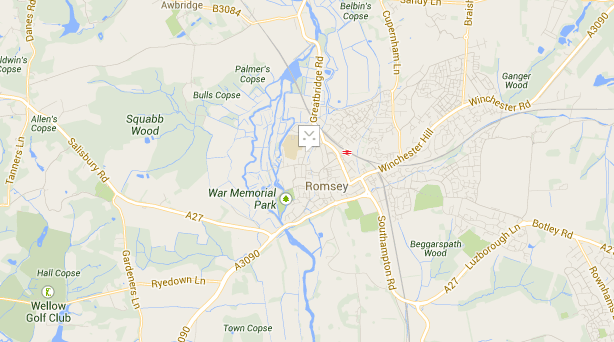 Full feature list
3 design variations in one
Photo (Square) layout
Classic layout
Full Width (no sidebar layout)
Short title option for all posts
Enable full blog posts on homepage and blog layout template
Archive template showing by 30 most recent, by month, year and category
Switch comments off for the entire theme
Switch side navigation to left instead of right
Completely switch off side navigation
Switch on side navigation on homepage template
All blog post formats supported
Flexslider powered blog gallery
Responsive video custom widget for widgetised areas
Lowercase option for sidebar/footer titles
Truncate long links in comments
Use a minus letter-spacing on titles
Choose width for mobile menu to start
Google web fonts integration
Typekit web fonts integration
New Adobe Edge Web fonts integration
Google Analytics Support
Easy to use settings to get you up and running quickly
Twitter integration
Configurable footer
Widgetized Footer
Widgetized Sidebar
Plain text logo option
Custom logo upload
Custom Retina only logo upload
Favicon and apple touch icon upload
Contact form
Google API v3 integration
Google map with configurable road colour
Custom Google pin upload
Show footer links for your most popular social networks
Unlimited colors/colours – control colours and fonts across the entire theme
Control font sizes across the entire theme
Custom background swatch
Custom background colour
Choose boxed or wide layout for the whole website
Custom CSS block for ultimate control override (without having to edit the theme stylesheet)
General template related text control to quickly edit text without editing .mo and .po files.
Localisation support with provided .mo and .po files
5 Page templates including blog layout, archives layout and full width
Custom Menu
Featured image support
Drop down menus
Blog Layout page
Shortcodes
Automatic Theme updates (from within WordPress)
Fully responsive (optimised for iPad and iPhone with retina graphics)
Extensive documentation
Flickr widget seen in Demo is via a third party: QuickFlickr Widget (http://wordpress.org/extend/plugins/quick-flickr-widget/)